Mike Adams |Natural News – The greatest challenge in covering the actual events taking place in our world today is that most people still don't recognize the level of depravity, perversion and evil that has overtaken liberals and Democrats. So they can't mentally grasp the reality of what's actually happening all around them because it's "unthinkable."
So when a 16-year-old Colorado girl was "violated" by sexually explicit role playing assignment in public school — where she was required to role play rape and sodomy concepts while the teacher demanded she read out loud lines like, "fu##ed in the a–" and similar language — most people dismiss the reality because they can't fathom it being real.
But it is real. And it just happened in Steamboat Springs, Colorado.
Here's the picture of the girl, Skylar Cason, and her father Brett:
Skylar is 16 years old and attends public school in Colorado. Her teacher required Skylar to role play sexually explicit rape and sodomy scenarios in front of the class, where she was required to read out vulgar lines from a poem known as "Howl," which include explicit words and phrases like "c–t" and "granite c–k."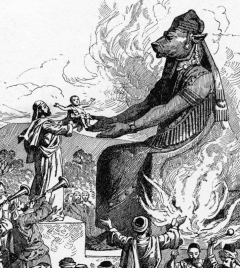 https://www.exposingsatanism.org/colorado-public-schools-now-requiring-students-to-role-play-child-sacrifice-to-molech/