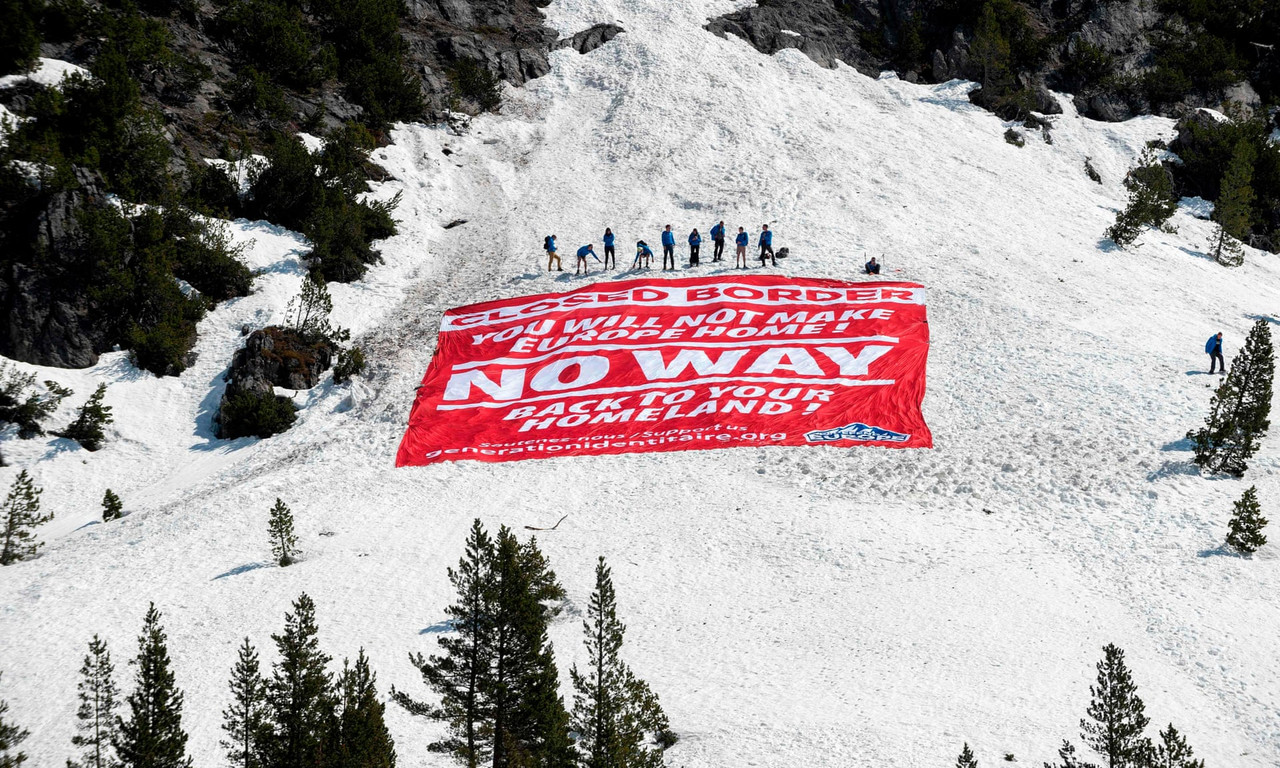 A court in France has jailed three members of the far-right pan-European group Generation Identity after it carried out an anti-immigrant operation in the Alps.
The tribunal at Gap ordered the three to serve six months in prison and fined them €2,000 (£1,800) each; the organisation was ordered to pay a fine of €75,000, the maximum that could be imposed.
In April 2018, about 100 members of Generation Identity – which has a branch in the UK – organised a vast operation to stop immigrants crossing into France near the Italian border at the Col de l'Échelle.
Group members, dressed in blue jackets, scaled the mountain pass at an altitude of 1,762 metres (5,781ft), unveiled a giant banner reading "Closed border: no way" and set up a "symbolic border" in the snow using plastic fencing. As part of the operation, they hired two helicopters to overfly the site, stating their aim was to ensure "no illegal immigrants enter France".

https://www.theguardian.com/world/2019/aug/29/french-court-jails-far-right-activists-over-anti-migrant-alps-stunt